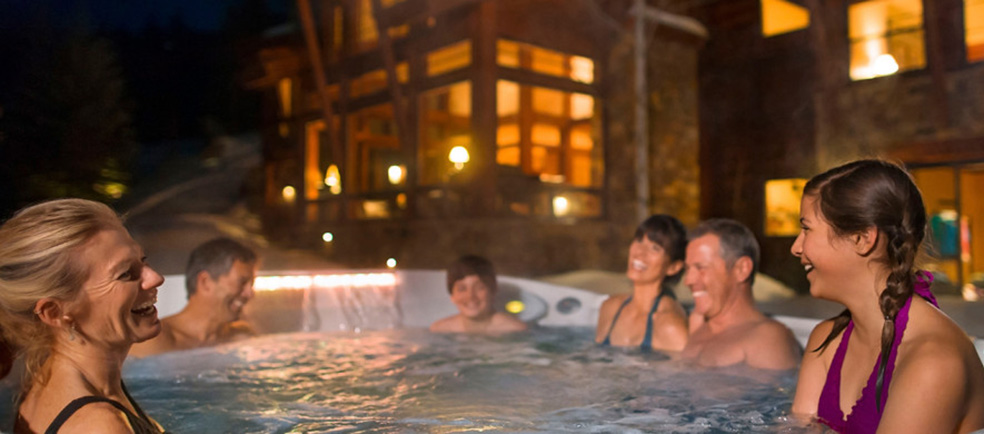 J-200 Series
4-6 people
Premium LED Lighting
5 Stage Filtration
2 Pump System
Stainless Steel Jets
J-300 Series
3-6 people
Premium LED Lighting
5 Stage Filtration
3 Pump System
PowerPro Jets
Quick Drain System
J-400 Series
4-6 people
Premium LED Lighting
5 Stage Filtration
3 Pump System
PowerPro Jets
Quick Drain System
There's only one. The Jacuzzi® brand name is an icon.
Legendary for quality and performance, the Jacuzzi® brand sets the standard by which all hot tubs are measured. From the invention of the first portable hydromassage pump to our complete collection of premium hot tubs, innovation and design remain the twin cornerstones of the Jacuzzi hot tub business.  This focus on leadership is reflected in more than 250 patents and the quality and performance you experience in our products.
Knickerbocker Pools & Spas is proud to be Dayton and Springfield's exclusive Jacuzzi® hot tub dealer. No other hot tub can compare to the quality and performance of a Jacuzzi® brand. While imitation may be the sincerest form of flattery, there's only one Jacuzzi® brand.
Nearly 60 years of industry leadership, a legacy of product quality and performance, is engineered into every product Jacuzzi designs. That's why we put our name on it.  When you purchase a Jacuzzi® hot tub, you are buying peace of mind, confident that your hot tub is made to the demanding standards of the Jacuzzi® brand.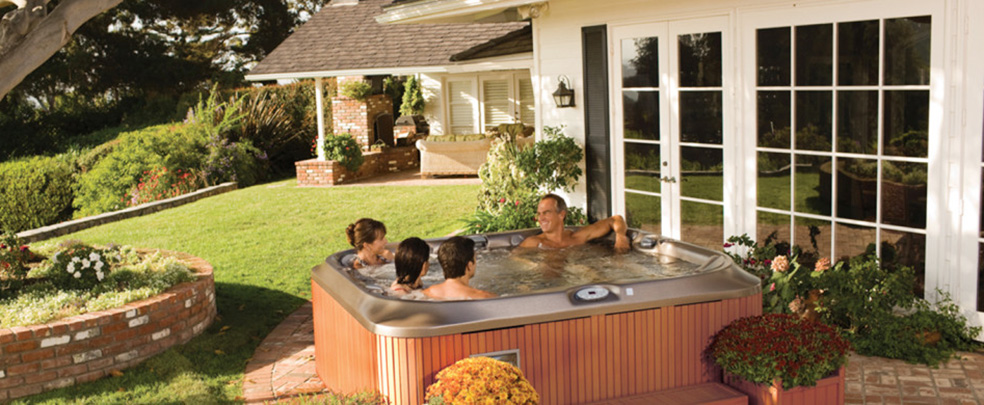 Jacuzzi Inc. has thought of these things, so you don't have to. So when you slip away into your Jacuzzi® hot tub for a moment of solitude, a quiet escape with that special someone or to celebrate with family and friends, trust in the quality and performance of the Jacuzzi® brand and focus on what really matters.
Indulge in the ultimate luxury with a Jacuzzi® hot tub, with winning design, outstanding performance and smart technology. Graceful curves create a dramatic profile with our unique high back design which offers additional privacy and a cascading waterfall neck massage.
Leaders in the industry, Jacuzzi Inc. knows jet coverage.  Variety and flexibility matter because they ensure you get your optimal massage. The exclusive Jacuzzi® PowerPro jetting system features controlled jet action which enables you to adjust to your comfort. Different muscle groups demand different types of massage jet action. Massages range from robust and stimulating to gentle and rejuvenating.
New models in this year's lineup feature spacious seating and high performance jetting systems, waterfalls, and therapy massage seats.
A family of machinists, the Jacuzzi brothers brought their engineering expertise to varied fields at the turn of the 20th century. That same spirit of innovation and design is built into every Jacuzzi® hot tub and reflected in the quality and performance. You can be certain every hot tub that bears the Jacuzzi® brand name, even the one you've designed for yourself, is unmatched in the industry.
All Jacuzzi® hot tubs meet strict energy consumption standards from the California Energy Commission. Energy efficient components include full-foam insulation, jet pumps, energy-saving immersion heater, circulation pump and SmartSeal insulation.