Filters, Pumps & Heaters
Below you'll see our tried and true pumps, heaters, and filters.  Feel free to contact us if you have additional questions or click on the below photos or title for more information.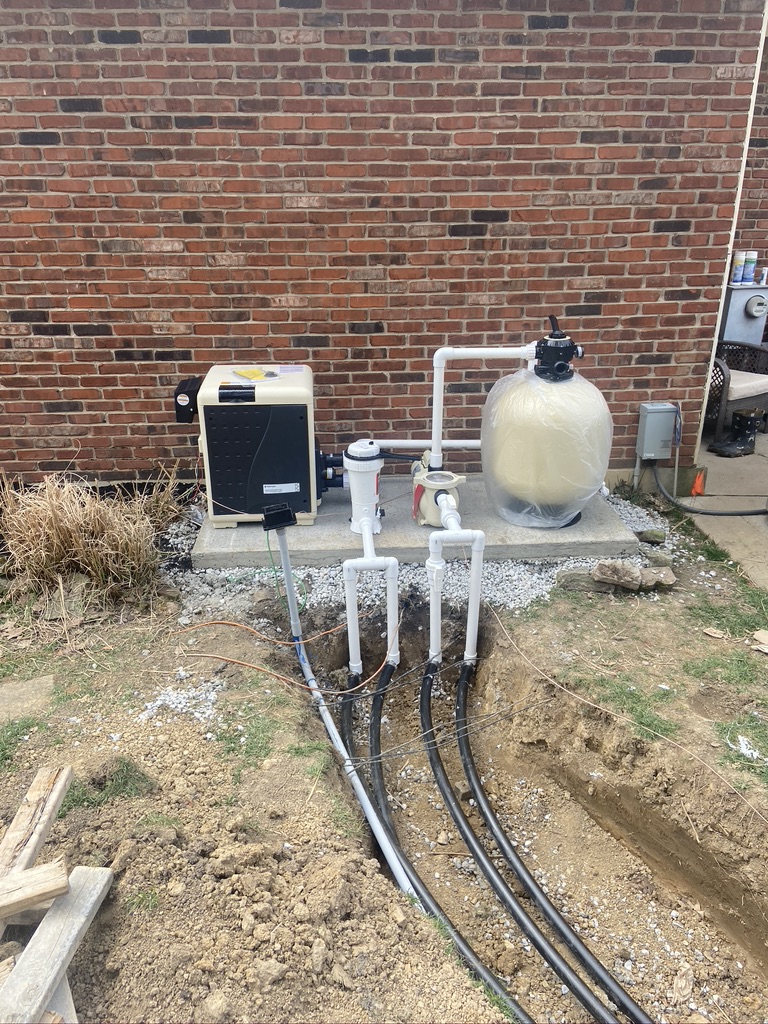 Above – the Master Temp Pentair Heater, Variable Speed Pump and Pentair Filter all come together on the plumbing pad.
More Questions?
Check out our FAQs Page for more information.