Building in-ground swimming pools is Knickerbocker's claim to fame.
When Knickerbocker builds an in-ground swimming pool, it adds a new dimension to your backyard, turning it from an ordinary yard into a recreational showplace.  Whether it's for free-spirited swimming, exercising, knocking out some laps, sunbathing, entertaining, or just relaxing with friends and family, your swimming pool will provide hours and hours of quality fun.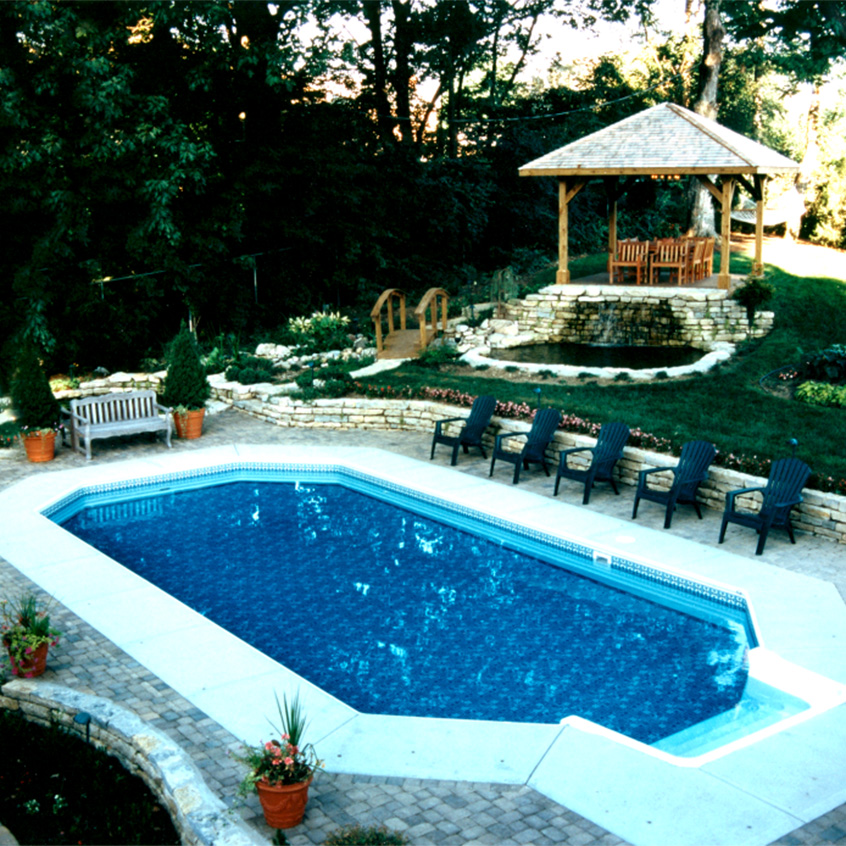 A  Knickerbocker in-ground swimming pool will be the best investment you'll ever make in your family. Rather than taking off for the neighbor's house, the kids will want to stay home!  Whatever the occasion, special events take on a new atmosphere when held poolside.  Imagine your family's birthday and graduation parties in the swimming pool. Imagine Memorial Day, Fourth of July and Labor Day parties in the pool!
Make your backyard a private place that you can go to as often as you like to relax and leave all your cares behind. When you build a Knickerbocker swimming pool, your lifestyle suddenly transforms itself into a life of luxury.  An inground swimming pool is more than an indulgence; it's an investment in your home and your family life.
There's absolutely no reason to let this summer's heat slow you down. Enjoy a cool dip in your very own inground swimming pool, built by Dayton and Springfield's trusted pool builder, Knickerbocker Pools. We pride ourselves at the relationships we build with our pool customers.
The thought of having a swimming pool built in your own backyard may have been something of a dream in the past, but today we can turn your dreams into reality at a cost you can't afford to overlook.  A refreshing early morning swim or late day plunge after work may well be the most enjoyable part of your day.  Once you've experienced the thrill of owning a swimming pool, you'll wonder how you ever lived without it!
Since yard sizes and shapes vary, Knickerbocker Pools offers a wide selection of swimming pools to meet your requirements.  You can personalize our swimming pools to your own desires, including choosing the depth of the shallow and deep ends, and the length and angle of the slope that join the two ends together.
Contact us to request a free quote and to schedule a question-and-answer session to start you and your family on your way to a great "at-home" source of fun and relaxation.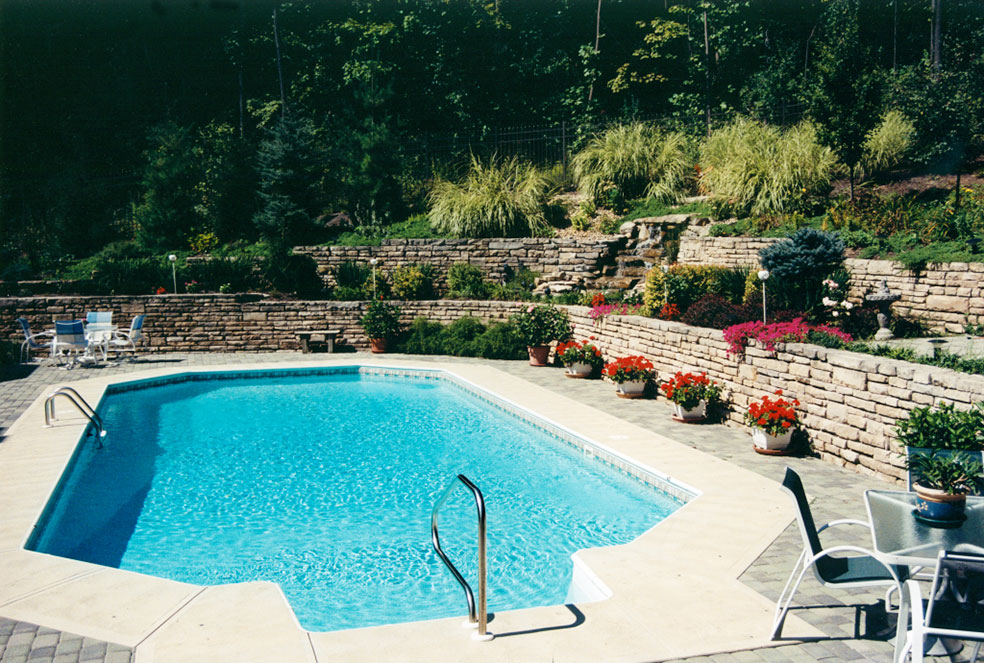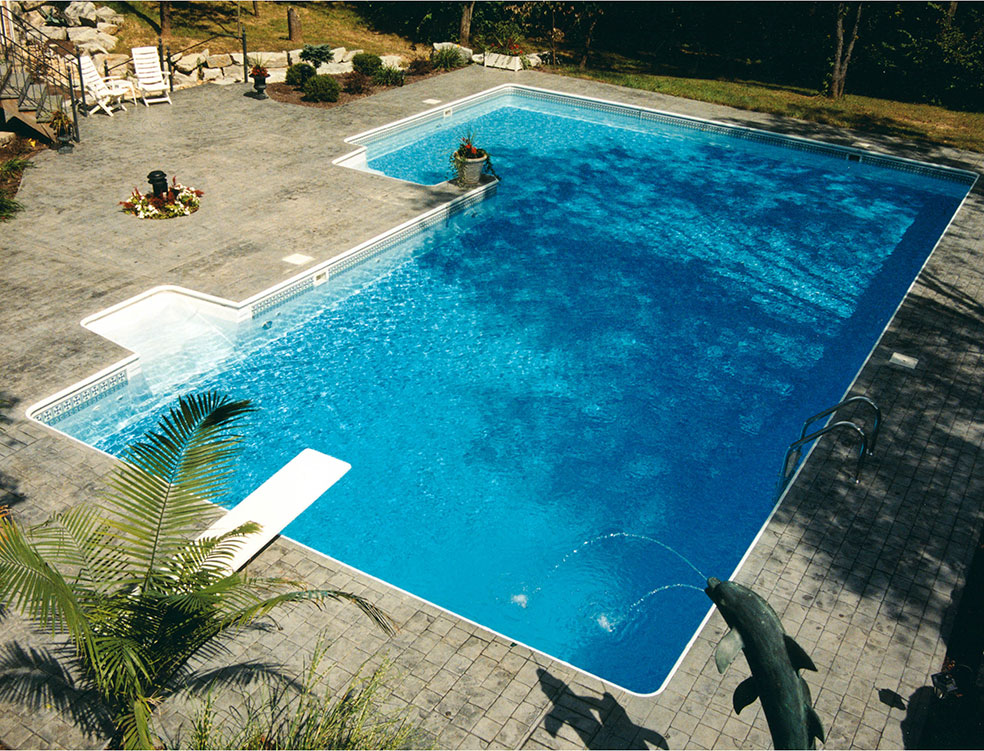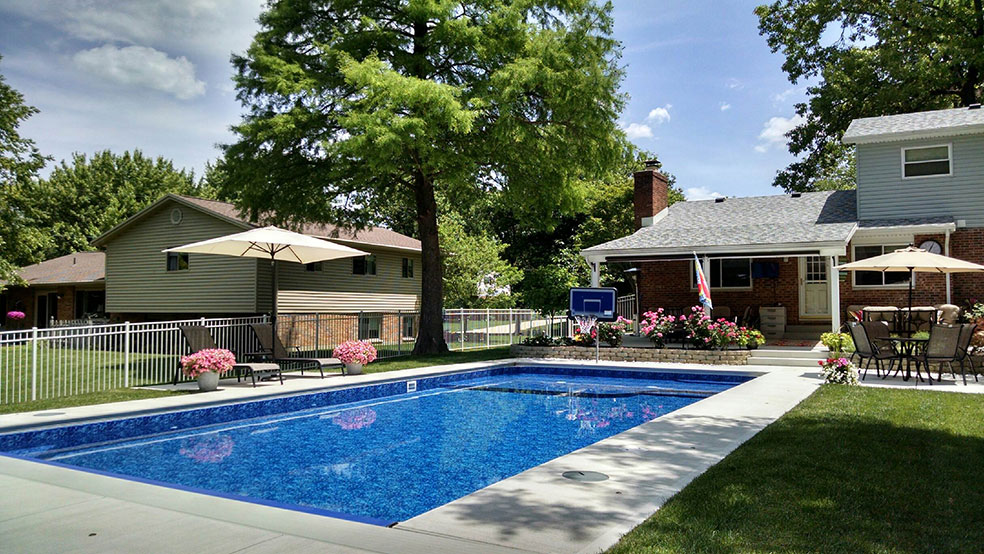 At Knickerbocker Pools, we offer a wide variety of inground pool liners to fit your individual needs and style, whether it's a new pool or a renovation.
Visit Latham in-ground pool liners to see all the beautiful patterns available. (Page opens in new tab/window.) All pattern colors are approximate and will vary from dye lot to dye lot. Actual vinyl liner samples may be seen at each store.