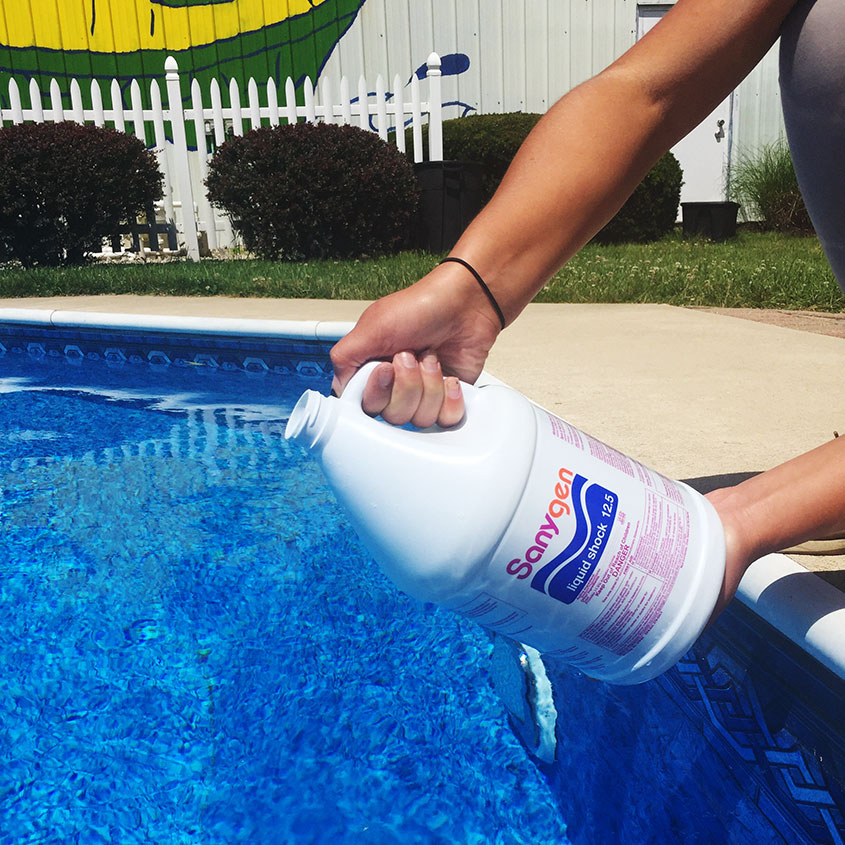 At Knickerbocker Pools & Spas, we carry all of the chemicals and supplies necessary to meet your needs.
Our inventory includes pool alarms, automatic cleaning options, pool covers, speciality lighting, heating systems, filtration, and pool and spa chemicals.
Please visit one of our locations to peruse our inventory and work with a customer service team member to serve your needs.
You are welcome to call us or contact us via the form below to inquire about a product.

Pentair Intellichlor® Salt
A salt chlorine generator that turns salt into water-purifying chlorine
IntelliChlor uses common table salt to produce all the chlorine a pool needs, safely, effectively and automatically. It provides the same sanitation performance as harsh chlorine additives without the drawbacks. There's no need to buy, handle and store chemicals.
Full diagnostic capabilities, including cell-life tracking that communicates remaining hours of cell life in real-time
Push-button operation and easy-to-view displays enable fast checking of salt levels, cell cleanliness, sanitizer output and water flow
Automatic shut-off feature protects the unit and prolongs cell life under low-water-temperature conditions
On-time cycling prevents calcium and scale buildup to maximize cell life
Communicates with IntelliTouch®, EasyTouch® and SunTouch® Automation Systems
Read more about Pentair products here. Note: Page will open in a new window or tab.